Interactive Project Management

Our project and process management software goes beyond just checking off task boxes; begin your project planning session with an interactive KloudDoc, and Sync your entire team's minds. Choose to enhance your processes with this streamlined and easy to use tool, or opt for full Application Lifecycle Management (ALM) functionality.

Communicate and Collaborate
Every aspect of project management is now more effective with Kloud Project.  Attachment documents become live, authors can use their voice and highlight important aspects of documentation.  Attachments are opened in the sync player so teams can not only see and hear your direction but create meetings instantly.

From Idea To Implementation
A project can be a simple set of tasks but often time it's carefully planned and designed. With KloudProject, capture requirements that spawn implementation tasks and trace all the way down to testing or use the tool for simple task management.

A Productivity Platform
Kloud Project gives you greater visibility into all the moving parts that make up a project. Find out who is responsible for what and when through a few clicks so there's less need to continually have meetings and make sure everyone is on the same page.

Simple and Intuitive
Kloud Project's easy to use boards, lists and cards reduces the learning curve and enables you to organize and prioritize your projects so that you can focus on innovation and completing deadlines.
MODULES THAT MAKE SENSE
Pick and choose modules that make sense for the project you are tracking.  Not all projects require each and every module, but some will for more accuracy, transparency, and traceability.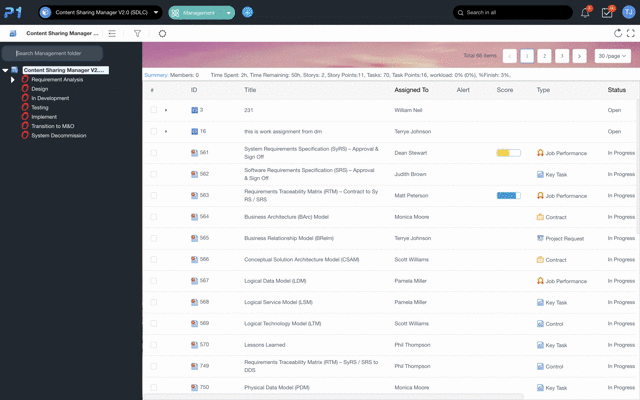 Management and general task tracking
This module is used by default and allows you to plan out and execute projects all from one location.
Organize and plan your projects by creating essential tasks that must be completed.
Drag and drop these tasks as shortcuts for execution so you don't lose your organization.
Utilize this module with requirements, development and testing to create initiatives and children tasks that can be reviewed and scored by management.
Requirements
Quantify requirements by breaking down high level requirements into children specifications.
Link requirements with development tasks and test cases for full traceability.
Integrates with KloudSync to communicate requirements more effectively to the team.
Create baselines or snapshots for difference comparisons.
Everything is rolled up to requirements to always give you an accurate representation of where things are sitting.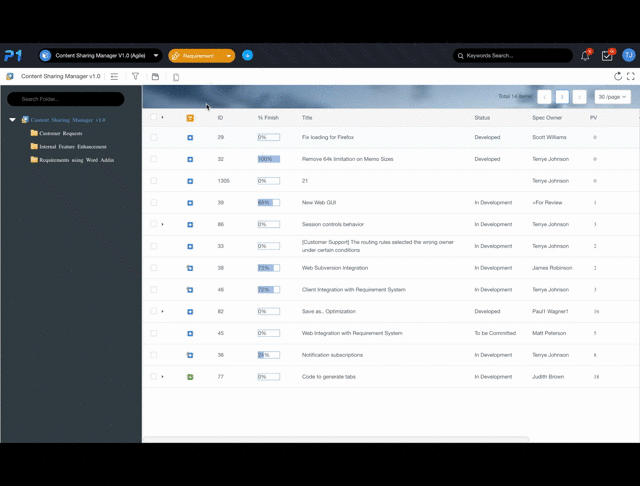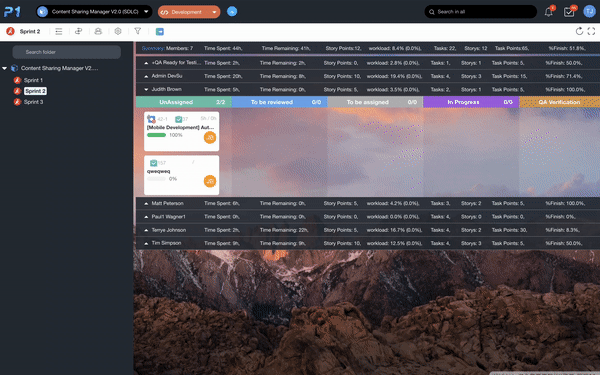 Development: Task Tracking
Organize development items into releases and sprints.
Prioritize tasks or defects either through backlogs or directly from requirements.
Track task size via points and effort via time spent and remaining.
Customizable fields, forms and workflows for different development items.
Test Library & Execution
Link and create test cases directly from requirements.
Create test plans by using an intuitive wizard.
Submit defects directly into development.
Excel-like test grids makes testing a breeze.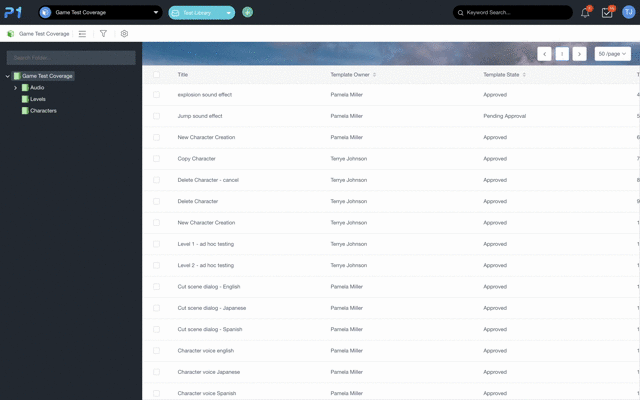 Everything you need to get started with project management
Agile Scrum or Kanban
Simplified task or defect mgmt
Single or multiple workflows
Bulk or inline editing
Collaborate with comments
Full Audit Log
Integrated with common KB
Restful API available
Advanced Project Management Customizability & Functionality
Agile Scrum or Kanban
Simplified task or defect mgmt
Single or multiple workflows
Bulk or inline editing
Collaborate with comments
Full Audit Log
Integrated with common KB
Restful API available
A solution for teams that are distributed at different locations
Agile Scrum or Kanban
Simplified task or defect mgmt
Single or multiple workflows
Bulk or inline editing
Collaborate with comments
Full Audit Log
Integrated with common KB
Restful API available