Simplified Project & Task Management with ALM
The only project management solution that incorporates requirements & testing traceability for efficient project completion.

Management
ProjectOne adapts to any project. From simple, multipurpose projects to sophisticated projects requiring traceability.

Planning
ProjectOne creates balance between management and teams while completing tasks through a unique approach to product planning.

Built-in AI
Project success is driven by AI that allows team and individual success. Results are measured through the 5 KPI's: Attendance, Availability, Effort, Productivity, and Quality.
What makes ProjectOne different?
See our features to know more about us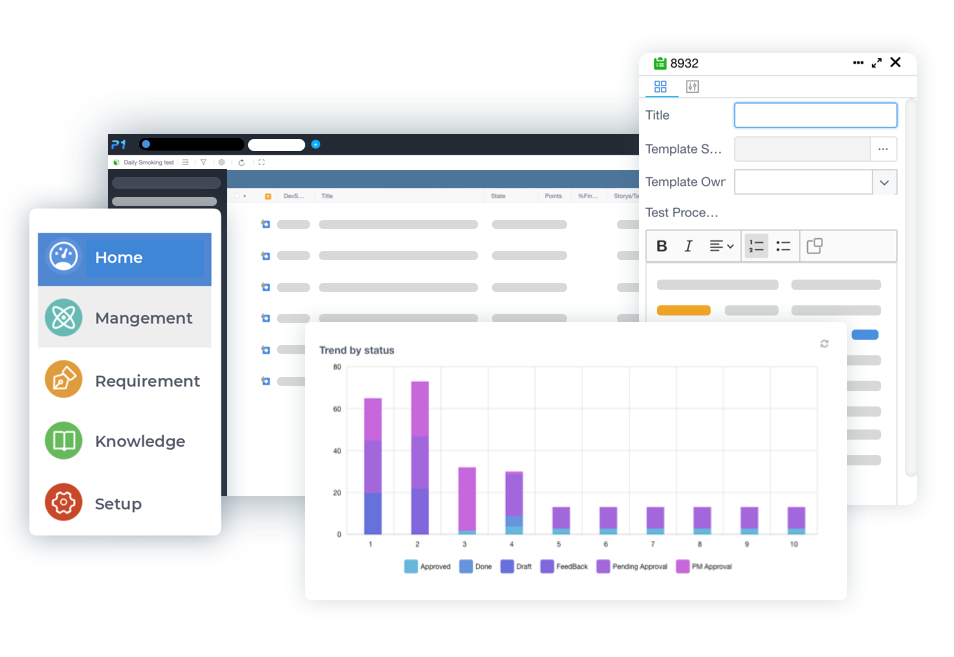 PROJECTONE TASKBOARD
More than A Taskboard
A task board that not only allows you to visually see project progress but can be utilized to track individual and team effort, work quality, and availability.
Documents are meetings
Kloud meetings are beyond traditional online meetings.
Meetings can be initiated online or offline directly from documents, saved and played back in a movie-like presentation.
4k and above resolution and vivid colors without the expenses associated with video streaming
Tailored for all types of internet connections – better video and audio quality for slower net speeds
Never experience "choppy" audio